Nokia's First C-Series Doing Rounds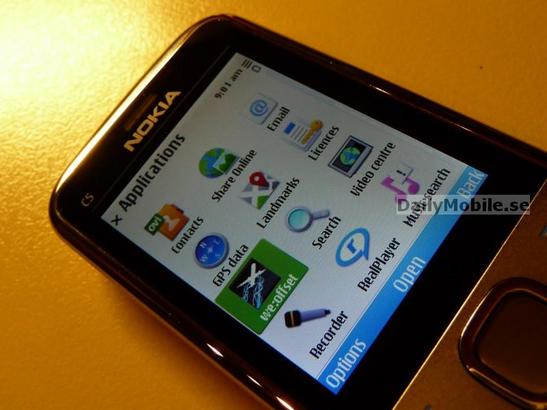 Nokia C5
We already had posted about the new C-Series and the X-series line up from Nokia. Also there was a rumor that Nokia is going to discontinue its N-series lineup! Anyway we'll give you the news.
The what C-5 its a very compact candy bar phone running on Symbian Series 60. C-Series stands for ? Any clue? I don't have a clue. However, the previous E-Series and N-Series mobile phones were named for 'Enterprise' and 'Entertainment' respectively.
As of now, the phone looks to feature many more things. It sports a 2.2 -inch QVGA display, a 3.2MP camera, HSPA and FM Radio. The other features incorporated with this handset include a 3.5mm jack and support for microSD cards. Users can increase the internal memory from the existing 50MB.
The Nokia C-Series mobile phones may be released sometime soon. Nokia may also be planning a new press release for that. However, the exact date and pricing are yet to be revealed.
Share and Enjoy